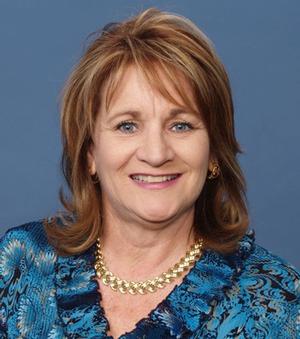 President
Ms. Higgins is a founder and the President of Higgins Capital Management, Inc. She brought nine years of banking experience in credit analysis, finance, and lending to Merrill Lynch in 1983. In 1989 Ms. Higgins co-founded the Merrill Lynch Institutional Group in San Diego. In 1992 she moved to Lehman Brothers to found the Regional Institutional Group in La Jolla.

Debbie co-founded Higgins Capital in 1995 with the objective of putting the needs of clients first. She brings more three decades of experience trading institutional fixed income securities.

In 2000, the California State Treasurer appointed Ms. Higgins to the Technical Advisory Committee (TAC) for the California Debt and Investment Advisory Commission (CDIAC) where she served three terms. The TAC created local agency investment guidelines currently called LAIG. She continues to work with CDIAC on annual updates. CDIAC provides information, education, and technical assistance on debt issuance and public fund investments to local public agencies and other public finance professionals. She is a current speaker for CDIAC on webinars and seminars.

In 2007, she was appointed to serve as a member of the Investment Advisory Committee for the City of San Diego and continues to serve the committee.

Ms. Higgins is an active member of the California Municipal Treasurers Association (CMTA), the California Association of County Treasurers and Tax Collectors (CACTTC), the California Society of Municipal Finance Officers (CSMFO), and the Association of Financial Professionals of San Diego (AFPSD).

She brings her institutional experience to her wealth management clients with the approach that We Quarterback Money®. She looks at the big financial picture, the ultimate goal, with a focus on women investors' financial planning, both offensively and defensively to reach that goal. As a business owner, she brings her experience and out-of-the-box thinking to other women entrepreneurs.

Ms. Higgins served on the Board of San Diego's non-profit Center for Community Services (CCS) from 2014 to 2018. She was appointed as Treasurer in 2015. CCS provides shelters, hospital access, and court accompaniment with legal and counseling services for those affected by rape, domestic violence, and elder abuse.

She served as a Board member and Treasurer of San Diego's National Association of Women Business Owners (NAWBO) from 2012 to 2015. NAWBO is a non-profit organization which helps women entrepreneurs by promoting economic development and creating innovative change in the business culture.

She is a founding member of the Miracle Circle's Auxiliary for Miracle Babies, a non-profit that provides support and financial assistance to families with critically ill newborns in the Neonatal Intensive Care Unit.
Debbie is an active member of the San Diego Yacht Club.

As a seasoned professional, Ms. Higgins holds the following professional qualifications from the Financial Industry Regulatory Authority (FINRA):

General Securities Principal

Municipal Securities Rulemaking Board Principal

General Securities Registered Representative

Uniform Securities Agent State Representative

Uniform Investment Advisor

She holds California Insurance License #0J04316:
Accidental Health Agent
Life-Only Agent
Variable Contracts Agent