Testimonials
What Our Clients Say: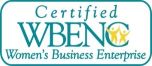 "I have known the Higgins for 20 years. They are ethical and moral financial professionals who take care of their clients." - Craig -
"We have trusted Debbie and Ray with all of our investments." - Michael -
"The Higgins are amazing listeners and bring 30+ years of industry experience…they have seen it all. Higgins Capital has worked with us through economic downturns, business transitions, and seasons of life which included making a major move out of State and future retirement. We can rest and sleep at night knowing that Higgins Capital has our best interest and our assets are in secure hands." - Rita -
"Working with Higgins Capital provides the high touch service needed to understand the investment world and do a good job with investment strategies." - City Treasurer/Finance Director -
Click Here to be Added to Our Email List:
Text us and let us know what's on your mind: Text us at: (858) 251-6873.
Disclaimer: The above are not paid testimonials and may not be representative of the experience of other clients and are not indicative of future performance or success.