Company History
Welcome to Higgins Capital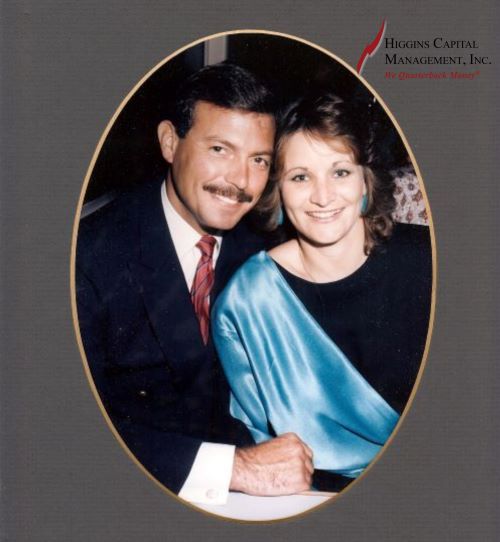 Higgins Capital was created with the vision and purpose of putting clients first.
The firm was founded in 1996 by entrepreneurs Debbie and Ray Higgins who spent more than a decade at large Wall Street firms.
During this time they created a boutique business that worked with both institutions and individuals.
As Deb and Ray explored options for improving the client experience, they were struck by the limitations of the existing Wall Street approach. Issues such as transparency, accountability and trust.
As innovators, they have built a client centric firm that puts your interests first. We Shop The Street®. We Quarterback Money®.
Higgins Capital believes in making a positive difference in the lives of clients and the community.
The firm actively supports San Diego non-profits who focus on solutions to local challenges.
Higgins Capital is a member of the Financial Industry Regulatory Authority (FINRA), the Municipal Securities Rulemaking Board (MSRB) and the Securities Investor Protection Corporation (SIPC), regulated by the Securities and Exchange Commission (SEC).
Click Here to Learn More about Debbie Higgins or Ray Higgins
Click Here to Learn About Our Services