Local Agencies
| | | |
| --- | --- | --- |
| SAFETY | LIQUIDITY | RETURN ON INVESTMENTS |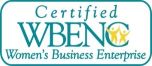 Local Agency investors face a demanding environment. Investment Officers, Finance Directors, and Treasurers must have their investments working continuously for them. Safety, liquidity and return on investments are fundamental objectives.
Suitability
Higgins Capital has worked with Local Agencies for over 3 decades. We provide our clients with suitable investments based on our thorough knowledge of California Code 53601, its related provisions and your Investment Policy.
Pricing
Higgins Capital is an independent Broker Dealer. Our clients consistently get competitive levels as We Shop the Street® to capture value through our trading with various dealers.
Credentials
The principals at Higgins Capital are active in all aspects of Local Aency investing. They have been making educational presentations at California Municipal Treasurers Association (CMTA) workshops and Annual Conferences since 1986. Deborah M. Higgins is a member of the City of San Diego Investment Advisory Committee. She served three terms on California Debt and Investment Advisory Committee's (CDIAC) Technical Advisory Committee on Investments, where she helped to author the Local Agency Investment Guidelines (LAIG). She continues to work with CDIAC on educational issues. Debbie serves on CMTA's Investment Policy Certification Committee. Raymond L. Higgins has served as a member of the CMTA Board and as a member of the CMTA Educational Committee. He has also served as a member of the Association of Public Treasurers of the U.S. and Canada's (APTUS&C) Investment Policy Certification Committee.
Diversity and Inclusion
Higgins Capital is certified by the State of California and the Federal Government as a Woman Owned Business. With the increasing commitment to women, minorities and small business, these coveted certifications allow Finance and Treasury Departments to showcase diversity and inclusion through their work with Higgins Capital.