Meet The Team
"I have known the Higgins for 20 years. They are ethical and moral financial professionals who take care of their clients." - Craig -
Welcome to Higgins Capital.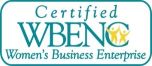 Higgins Capital is a San Diego Broker Dealer and Asset Manager.
We work with California Local Governments, Private Clients and Non-Profits.
For Government Clients we work with you as a broker dealer providing fixed-income investments.
For Private Clients and Non-Profits, you can chose how we work together to implement your investment strategy. We can provide you with fiduciary advisory services, brokerage services or both. Your best interest always come first.
Our Private Clients are High Net Worth Investors who have accumulated a nest egg and want the best financial planning and investment management available.
Learn More About Ray Higgins Here.
Learn More About Debbie Higgins Here.