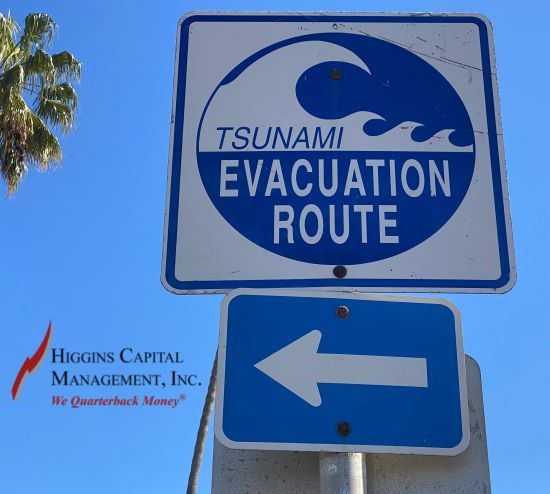 In the markets, bonds had their worst year ever. Stock indices were down about 20%. Is the carnage over? If not, what are you doing to protect yourself. 
You have to be proactive in these types of markets. That means a different way of thinking.
2023 is going to be another year for the record books.
If you've capitalized on bold decisions in 2022, you're well positioned to take advantage of opportunity in 2023.
If you missed out in 2022, don't despair.
2023 is here with new opportunity.
The question is this, "Will you be on your game and bold enough to grab opportunity when it presents?"
One of the opportunities I'm embracing is getting back on Twitter.
I've been on hiatus from that platform for a while.
Now I'm back on Twitter as Ray Higgins @Higgins_Capital.
I'm inviting you to follow me.
I will use Twitter as an opportunity to bring you more insightful  comment.
Our website www.higginscapital.com has also been updated. Come take a look.
If I can help your family or friends, please let me know. I love what I do. I love helping you to simplify your life and achieve both the financial security and the dreams you've worked so hard to achieve.
Many of you are clients. It's an honor and a pleasure to help you and your families. 
2022 has been a special year.
2023 is going to be even better.
Happy New Year.
Ray
The information contained in this Higgins Capital communication is provided for information purposes and is not a solicitation or offer to buy or sell any securities or related financial instruments in any jurisdiction. Past performance does not guarantee future results.
#retirement #fiduciary #financialadvisor #higginscapital #income #wealthmanager
Ray Higgins
San Diego