Today, the Fed Raised Rates 1/4% (25 Basis Points).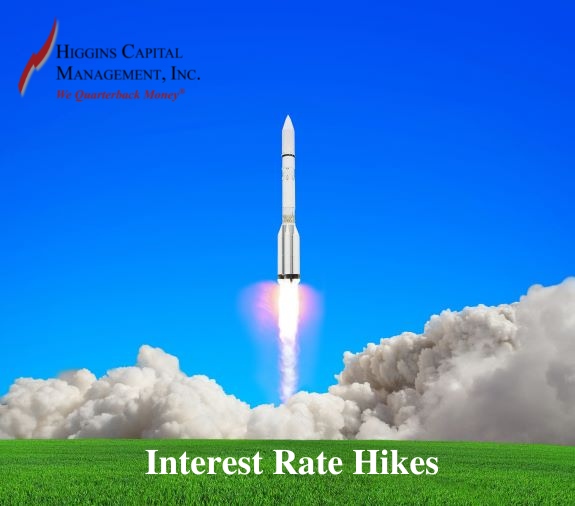 This hike was in keeping with the consensus.
Markets are looking at this move as consistent with the Fed eventually pausing interest rate increases sometime later this year.
It's also consistent with interest rates staying higher for longer.
The take-away is that the Fed is now focused on the "extent of hikes not the pace."
Markets were ecstatic with stocks and bonds rallying as we go to press.
We'll see the prime and mortgage rates drift upward after this move.
We see stocks as remaining under pressure.
Ray
Visit us: La Jolla Fiduciary Financial Advisors Since 1996: https://www.higginscapital.com/Meet-The-Team.2.htm            
The information contained in this Higgins Capital communication is provided for information purposes and is not a solicitation or offer to buy or sell any securities or related financial instruments in any jurisdiction. Past performance does not guarantee future results.
#retirement #fiduciary #financialadvisor #higginscapital #income #wealthmanager #401krollover
Ray Higgins
San Diego