Long story short: Expect higher interest rates for longer.
More headwinds for markets and the economy.
Markets are realizing that there will not be a Fed Pivot to lower rates in 2023. In fact, there is dawning awareness that inflation is stickier than thought. 
There is growing consensus that at least 3 interest rate hikes of 1/4 % (25 basis points) will happen in 2023.
This has taken the momentum out of the rally we've seen since the beginning of the year.
We called this a bear market rally from the beginning.
You should consider using these bear market rallies to reduce exposure to risk assets.
We think the rally also reflected hope that the sharpest Fed interest rate hikes in decades, could avoid a hard economic landing.
Recent data has shown strong U.S. economic activity. Regardless of the Fed hikes.
Inflation is not on track to return to the 2% policy target.
A Fed-induced recession may be necessary to bring inflation down.
In bear markets, good news is bad news and bad news is bad news.
Going forward, good economic news will mean increasing pressure on the Fed to continue raising rates.
Good economic data should be viewed through its implications for inflation. 
This is bad news for markets.
Expect more policy tightening forcing weaker growth in order to cool inflation. 
At Higgins Capital we expect to make more frequent changes to our tactical asset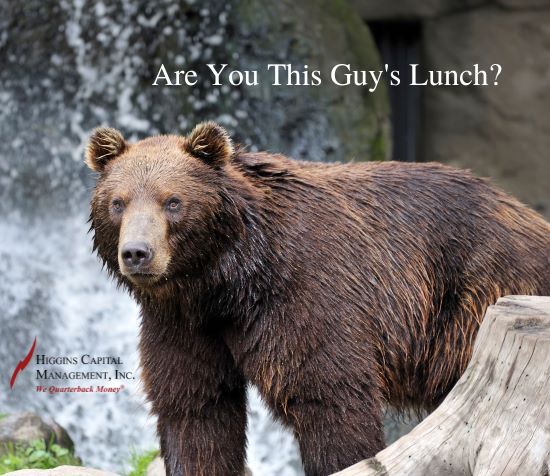 allocation. 
The trend is your friend. 
We see that trend as continuing lower for risk assets. 
Capital preservation should be your primary focus; especially for retirement assets.
Ray
Visit us: La Jolla Fiduciary Financial Advisors Since 1996: https://www.higginscapital.com/Meet-The-Team.2.htm            
The information contained in this Higgins Capital communication is provided for information purposes and is not a solicitation or offer to buy or sell any securities or related financial instruments in any jurisdiction. Past performance does not guarantee future results.
#fiduciary #financialadvisor #wealthmanager #401krollover #IRARollover #Retirement
Ray Higgins
San Diego