As I post this at 9:AM 02/02/22 here are the numbers: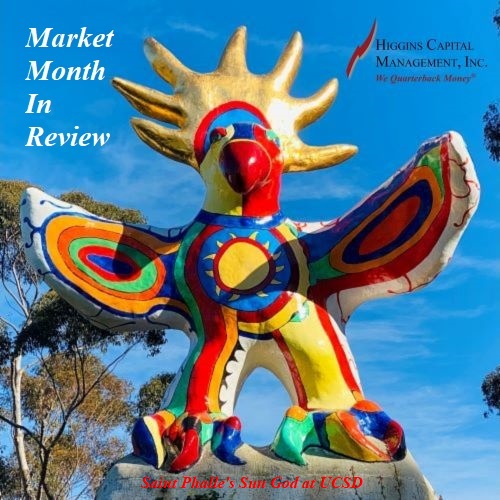 S&P 500: -5% from its high; -4% ytd
NASDAQ: -11% from its high; -9% ytd
Dow: -4% from its high; -3% ytd
Russell 2000: -17 from its high; -10% ytd
Stocks ended January lower as investors dealt with concerns over inflation, rising interest rates, and global economic recovery. The start of fourth-quarter corporate earnings season in January was positive, but not as robust as was seen in December. While the economy advanced at an annualized rate of nearly 7.0% in the fourth quarter, 2022 is expected to see a slowdown.
We are San Diego Fiduciary Financial Advisors and Financial Planners.
We are offering you a free evaluation of how to protect the wealth you've built.
Our clients are investors 45-years and older who have accumulated a nest egg and want the best financial planning and investment management available.
The information contained in this Higgins Capital communication is provided for information purposes and is not a solicitation or offer to buy or sell any securities or related financial instruments in any jurisdiction. Past performance does not guarantee future results.
#fiduciaryfinancialadvisor #financialplanning #financialplanning #insurance #investmentmanagement #401k #IRA #investing #Bitcoin #inflation